Coton Cinema provides an opportunity for local villagers to view recent and specialist films in their own village hall. It's a great experience to walk to a local venue to watch films with friends.
4th Wednesday of every month
For more information, please complete the form below and click Send: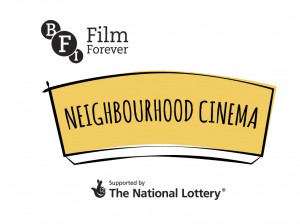 Wednesday 23 March
7.30pm for 8pm start
25 May 7.30pm – West Side Story
22 June 7.30pm – Belfast
25 July 7.30pm – The Duke
West Side Story
Steven Spielberg's eloquent and graceful West Side Story opens with the familiar image of the Jets prowling across New York City. They toss paint cans to one another, gathering in larger numbers as they slink and slide through the streets. Occasionally, their strides break into a dance move—a spin or a slide across the pavement—always in unison. It's almost as if they can't help it, as if they need to express themselves through movement. Much of West Side Story is about that need, that sense of something under the surface that just has to escape—restlessness, passion, anger, displacement—the sense that "something's coming" that so many people feel when they're young. Immediately, one can feel the craftsmanship of this restaging of the classic Broadway smash. The camera doesn't just capture action on a set—it glides with the performers, and we glide along with them. The editing avoids the choppy rhythms of so many recent musicals, allowing viewers to feel motion and connection. We are instantly hooked and will be for the next 2.5 hours.
Kushner (writer) and Spielberg have stayed loyal to the play and original film while also making notable changes in a way that makes it fresh and vibrant. And they have staged their production in a way that's often mesmerizing. One misguided casting decision holds it back from absolute greatness but there are so many breathtaking, perfect sequences in this "West Side Story" that I suspect it will do what the original did for a lot of people, including this critic who was raised on movie musicals—make them a fan of the entire genre.
The opening sequence sets up the rivalry between the Jets and the Sharks. The former group of tough-talking New Yawkers is led by Riff (Mike Faist, giving one of several star-making performances in the film), who is tired of the Sharks taking the city that he thinks belongs to him. Leading the Puerto Rican Sharks is Bernardo (David Alvarez), a boxer who isn't about to give an inch to anyone and who warns his sister Maria (Rachel Zegler) to never even look at a "gringo." That doesn't last long. Maria, Bernardo, and his partner Anita (Ariana DeBose) go to a dance that night where Maria catches the eye of Tony (Ansel Elgort), a former Jet who is trying to go straight. Just released from prison after nearly killing a guy, Tony lives in the basement of the store in which he works, watched over by a mother figure named Valentina (a transcendent Rita Moreno, who won an Oscar for the first film and could do so again). – Brian Tallerico in rogerebert.com
Belfast
Belfast, Kenneth Branagh's semi-autobiographical take on growing up in Northern Ireland's capital during the tumultuous '60s, ends with a dedication for the ones who stayed, left and were lost. It's a sentiment redolent of the filmmaker's big-hearted, emotionally direct approach. While it lacks the dramatic heft of the similar Roma, Branagh applies epic filmmaking style, driven by a bouncy Van Morrison score, to a small, intimate scenario. Winning the People's Choice Award at Toronto, Belfast doesn't tell a linear yarn; instead, it's an assemblage of anecdotes and moments that will charm and spark with wherever and whenever you grew up.
It starts in colour with a touristy view of the city — the Harland & Wolff docks, the Titanic hotel — until a crane shot moving over a wall reveals a street in 1969, now in striking black-and-white. Cinematographer Haris Zambarloukos' camera flies and glides around the busy street, which turns into a riot as Protestant gangs torch Catholic homes. Caught in the melee is nine-year-old Buddy (Jude Hill), the youngest member of a Protestant family that includes Buddy's older brother Will (an under-served Lewis McAskie), Pa (Jamie Dornan), who works over the water as a joiner to pay off tax debts so is rarely home, Ma (Outlander's Caitriona Balfe), doggedly keeping the family on the straight and narrow, plus Pop (Ciarán Hinds) and Granny (Judi Dench).
The Troubles serves as an undercurrent rather than a leading player, making Belfast much more of a memory movie than a political diatribe. Most of the film is concerned with Buddy's misunderstandings (about politics and religion) and misadventures (falls for the local Catholic swot, mucks up stealing a Turkish Delight), Hill making a natural, engaging Branagh surrogate. Dornan is a mostly genial dad figure, while Hinds and Dench drop moments of gravitas, but Balfe is the star here and gives the film's stand-out speech about the dangers of leaving home — the chemistry she shares with Dornan is tangible. – Ian Freer in empireonline.com
The Duke
Jim Broadbent is priceless in this canny, tender British comedy, based on a real-life art heist that bamboozled the police, as well as the scriptwriters of Bond adventure Dr No. In 1961, when Goya's portrait of the Duke of Wellington disappeared from the National Gallery, those in the know assumed it had been stolen by a "well-funded, international" gang and was now hanging in some arch-criminal's lair. That a humble Geordie might have nabbed it, and stashed it in the back of a cupboard, was a plot twist no one stopped to consider.
Kempton Bunton sounds like the kind of botanical garden where you get charged £20 to look at a tulip. It's actually the name of our working class, socialist, feminist hero, who can't stand the Duke of Wellington ("he voted against universal suffrage!") and calls Goya "some Spanish drunk!" He hides the painting where his law-abiding wife Dolly (Helen Mirren) can't see it, then sends letters to the government explaining that he'll return the masterpiece if his charitable demands are met (he wants impoverished OAPs to be given free access to TV). His son, Jackie (Fionn Whitehead), is on his side. But might the whole thing get out of hand and land Bunton in court?
Bunton, an impractical obsessive who's used to being insulted and dismissed, reaches for quips like someone with a cold reaches for tissues. As Dolly berates him in front of the law, Bunton says cheerfully, "My wife always supports me. In private". We soon learn the family have been torn apart by grief (years ago, Kempton and Dolly's teenage daughter was killed in a road accident). The script deals with that in a lovely way, but it's Broadbent's eyes – guarded; pugnacious; stunned by the cruelty of the world – that ensure we don't feel manipulated. He's a pain in the arse, who's in pain. The two things can't be unhooked.
Meanwhile Mirren, out-frumping Judi Dench in Belfast, provides umpteen laughs. It's pointed out to Dolly that her oldest son may be having sex with his girlfriend in the family's spare room. Mirren performs an extravagant shudder that both conveys her character's feelings re ungodly fornication and captures Dolly's love of drama. This woman should be a stand-up comedian. "Be sure and use the coasters," she tells her son, "you're not in Leeds now!" – Charlotte O'Sullivan in the Evening Standard
Watch this National Gallery YouTube film (click on the link below):
Jim Broadbent meets 'The Duke of Wellington' for the first time
We look forward to welcoming you!
The Coton Cinema Team